After you upload identity documents, you may see an error that we couldn't read the document you uploaded. This article explains what to do if you see these errors.
Error messages
There are a couple error message you may see, including:
We couldn't read your passport.
We couldn't read your driver's license.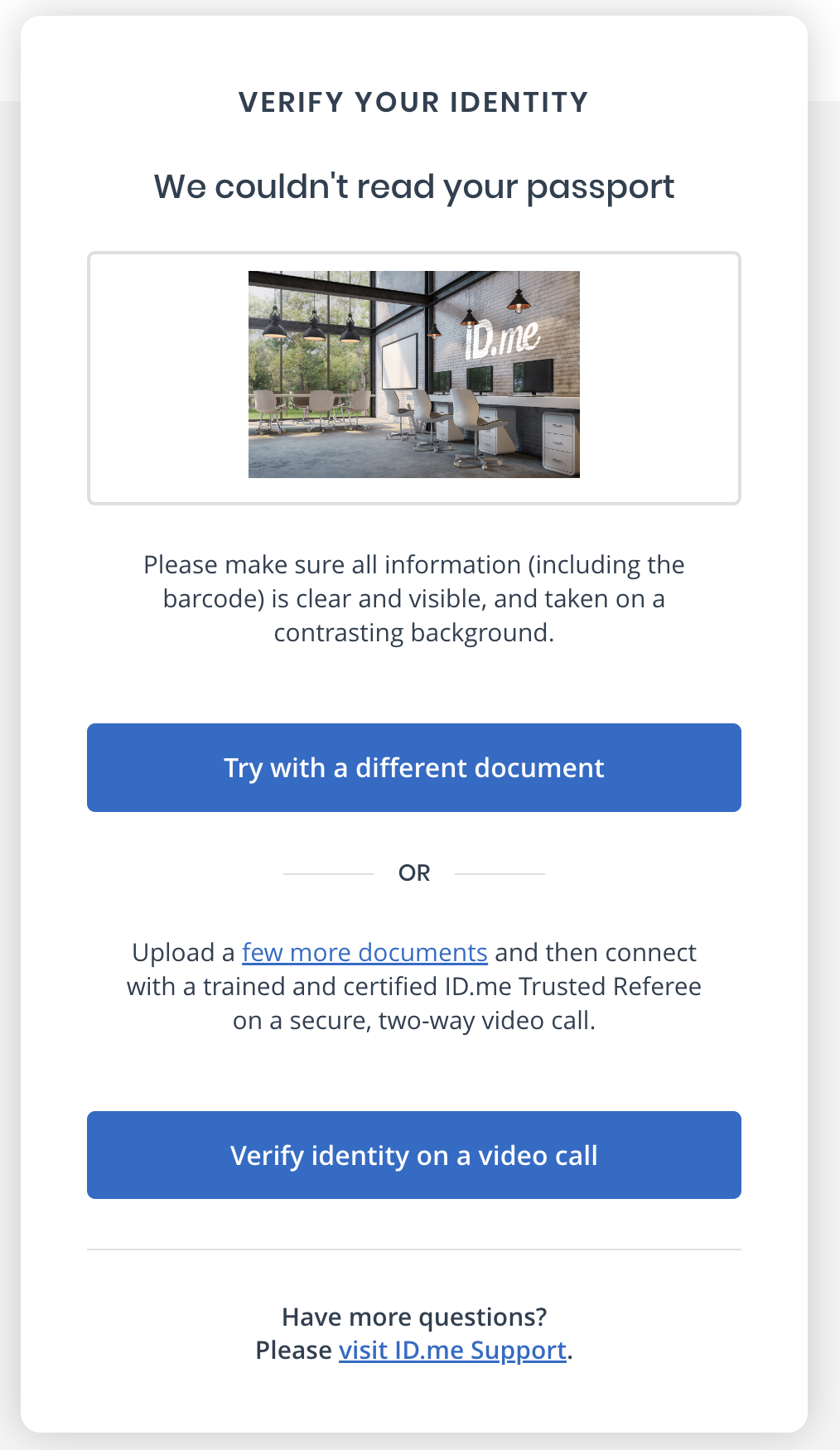 Try uploading again
To upload a different document or try uploading again, select Try with a different document, then follow the steps in My documents were rejected.
Note: Selecting the same text link more than once may cause an error. If you uploaded using a text link sent to your smartphone, follow the prompts on screen to retry.