If you select the "Text Message or Phone Call" option for multi-factor authentication (MFA), you will be prompted to enter your mobile phone number.
NOTE: This option may not be available for EPCS scenarios.
Once you enter your phone number, select whether you would prefer to receive a text message or an automated phone call to receive the code.
Click "Continue." On the next page, you will type in the code that you received via text message or phone call.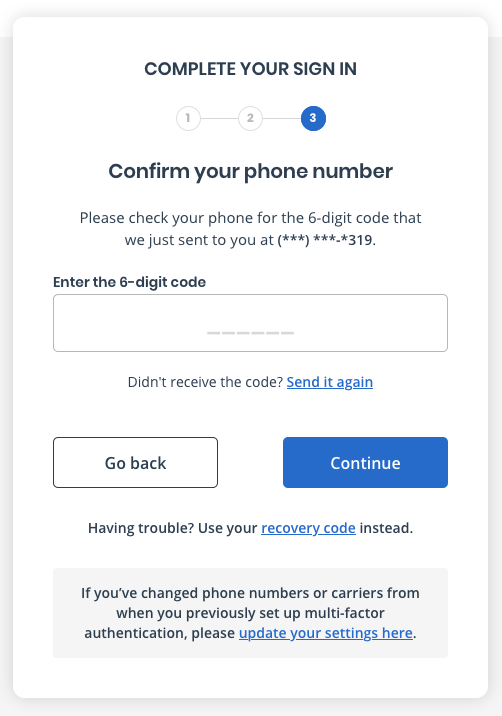 Once you enter the 6-digit code, click "Continue" and the 2FA will be complete. You should see the success screen below.