Selfies, and other forms of Biometric Information, are a representation of you and help to combat fraud and identity theft. That's why you might be asked to submit a selfie during verification.
ID.me is committed to giving you control over how your Biometric Information, including selfies, is used. As part of this commitment, you can request we delete the selfies and Biometric Information you submit during identity verification.
Note: Keep in mind that deleting your selfie may make "Account Recovery" more difficult.
Request selfie and Biometric Information deletion
To delete your selfie and Biometric Information:
Sign in to your ID.me account.
Select the Sign in & Security tab in the navigation menu.
Select Privacy in the side menu.

Scroll down to where it says "My Selfie" and select Delete My Selfie.
Select Delete to confirm deletion.
After you submit the deletion request, it can take up to seven days until the data is purged. When your selfie is deleted, your Biometric Information is also purged. Visit Understanding Biometric Information to learn more about how ID.me uses Biometric Information.
After you request for selfie deletion
It can take up to seven days to delete your selfie. You will receive an email when the selfie deletion process is completed. ID.me will only retain a mathematical representation of the selfie according to the ID.me Terms of Service. We do not use this mathematical representation for any other purpose, and it is not possible to recreate your selfie from this mathematical representation.
The "My Account" page will look like this after you request selfie deletion: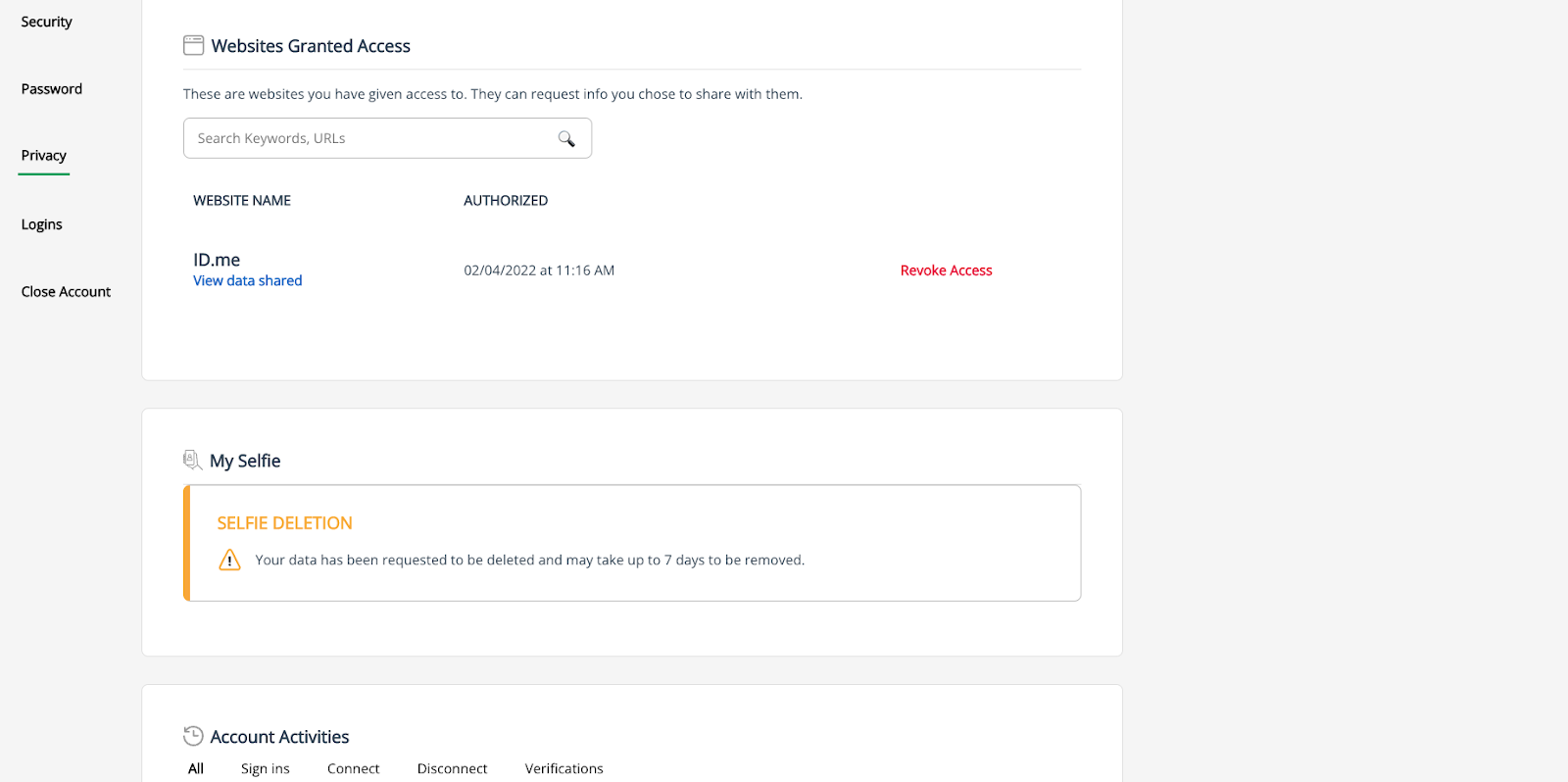 The "My Selfie" section disappears from the "Privacy" page after your selfie is deleted.