Selfies and biometric information are a representation of you and help to verify your identity and combat fraud and identity theft. This is why you may be asked to submit a selfie during verification. ID.me is committed to giving you control over your biometric information. This article explains how to delete the selfie you submitted during the verification process.
Delete your selfie
To delete your selfie:
Sign in to your

ID.me account

.
In the top menu, select Sign in & Security.
In the side menu, select Privacy.
In the "My Data Rights" section, under "Manage my data," then select Remove my data.
Select Delete my selfie

, then confirm deletion.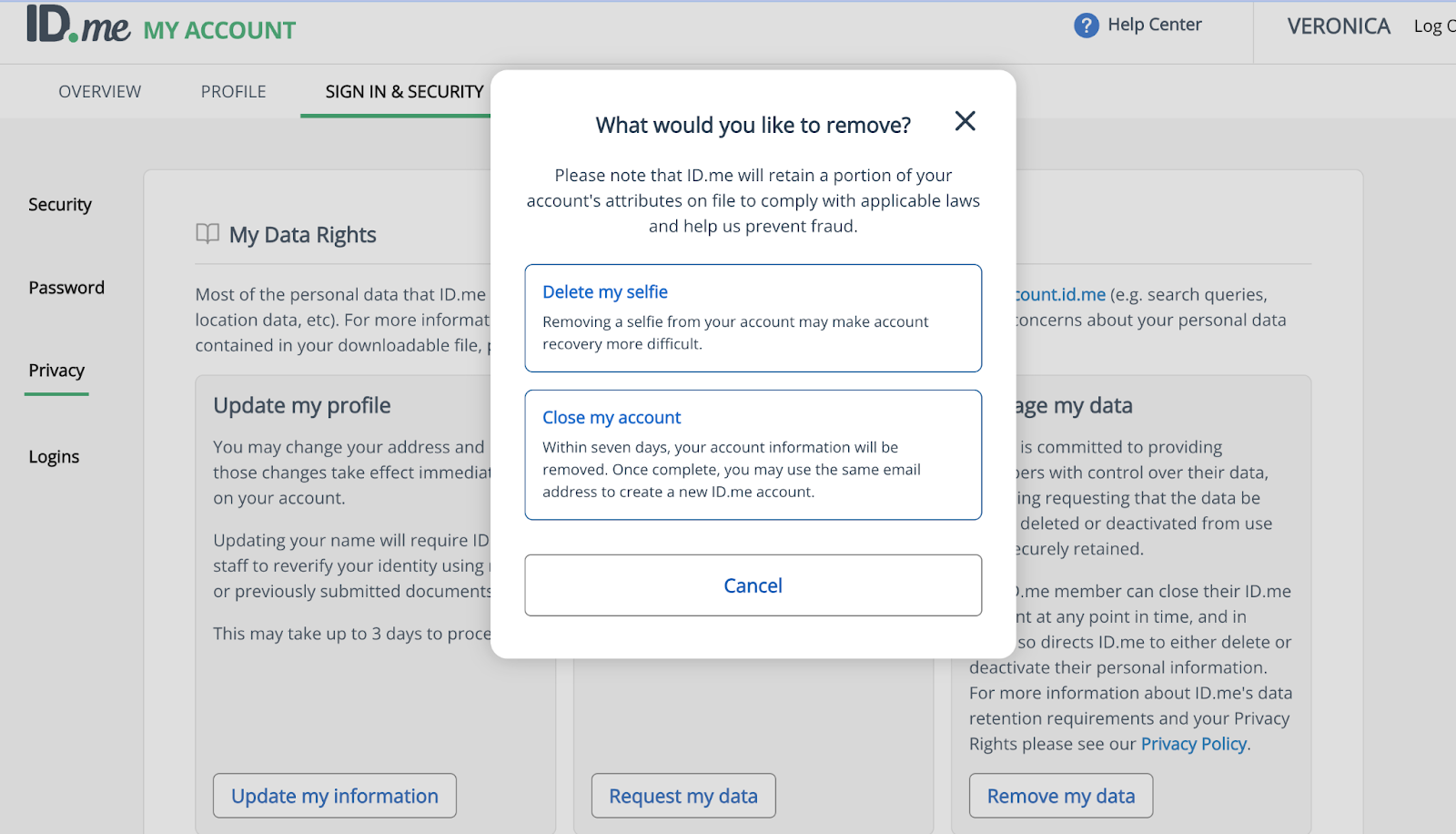 After you delete your selfie
It can take up to seven days to delete your selfie and biometric information. Repeat the steps for deleting your selfie to check if your selfie has been removed.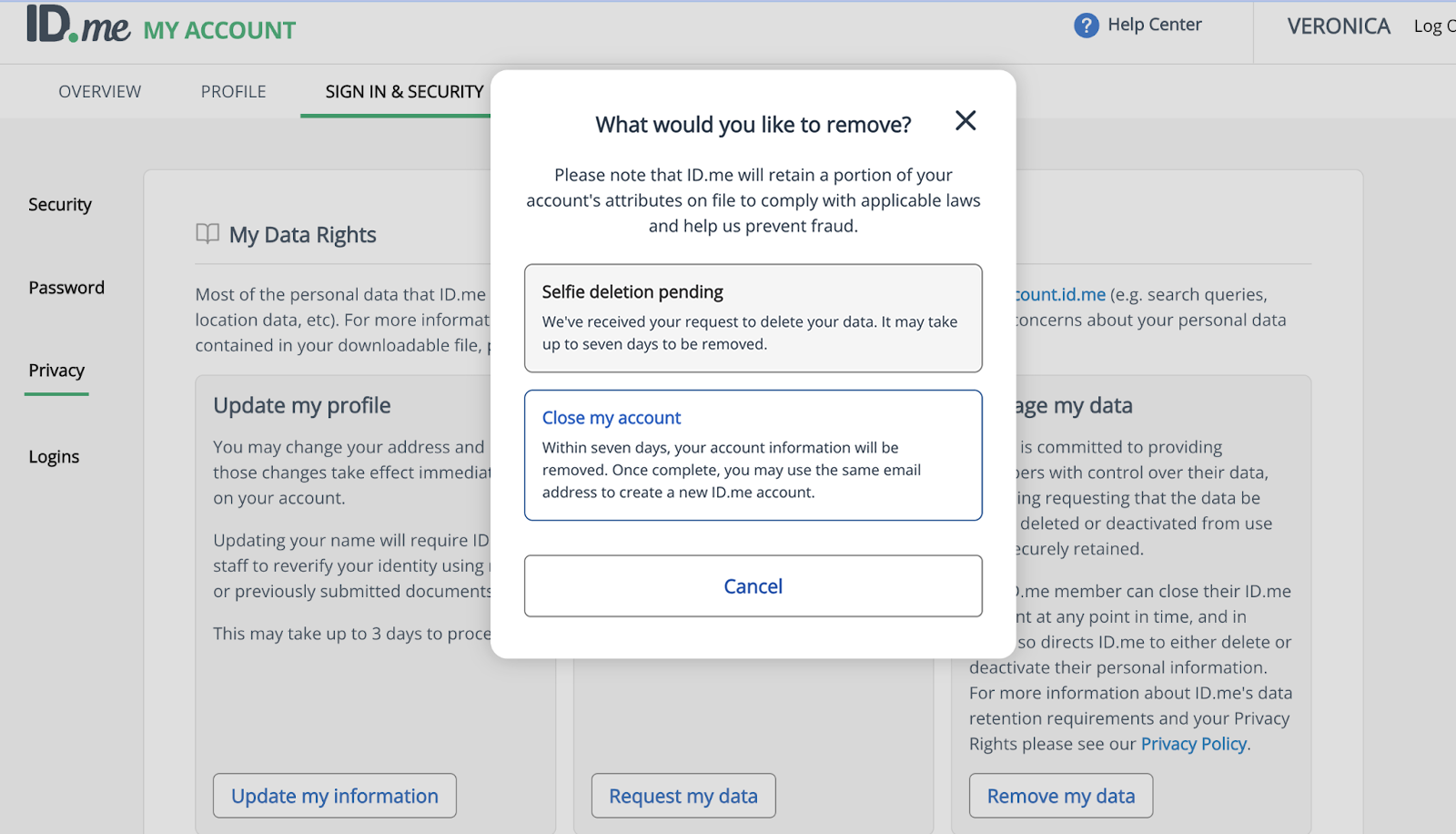 The same page will look like this after your selfie has been removed: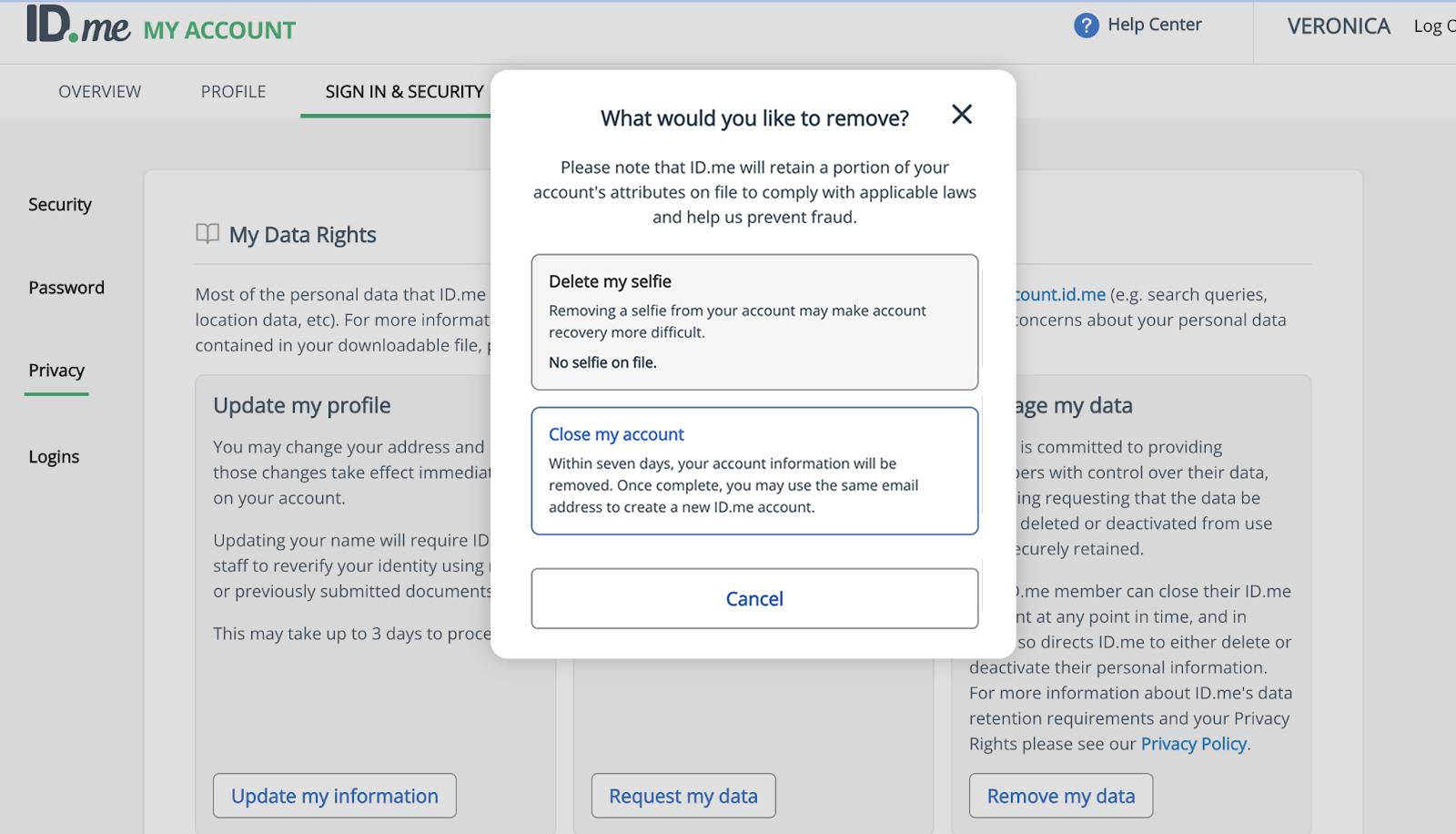 Close your account
If you would rather close your ID.me account, visit Closing your ID.me account.