There are several steps you'll take to verify your identity, like uploading your identity documents, taking a selfie, or entering personal information to prove you are you. If you have trouble with any step, this article outlines the verification process and gives you troubleshooting steps so you can verify your identity.
1. Start or restart your verification
If your first verification attempt wasn't successful, you may have the option to retry the verification step you just attempted. Look for a button to retry or an email with instructions to retry the last step you attempted.
If you close your browser or are unsuccessful throughout verification, you may need to start over.
Start over
To start over, go to the website of the partner organization you're verifying for. For example, the partner might be a federal or state agency, company, or other organization. Look for and select Sign in with ID.me or Verify with ID.me.
2. Create an ID.me account or sign in
You may need to confirm your email address when you create an ID.me account. You'll also need to set up multi-factor authentication to ensure your account is secure.
Account creation troubleshooting
If you're having trouble signing in, reset your password or follow the instructions you see on the sign-in screen.
Sign in troubleshooting
3. Resubmit identity documents
If your identity documents were rejected, first identify why they were rejected. You'll need to retry taking and submitting high-quality photos of your documents. Below are some tips to keep in mind: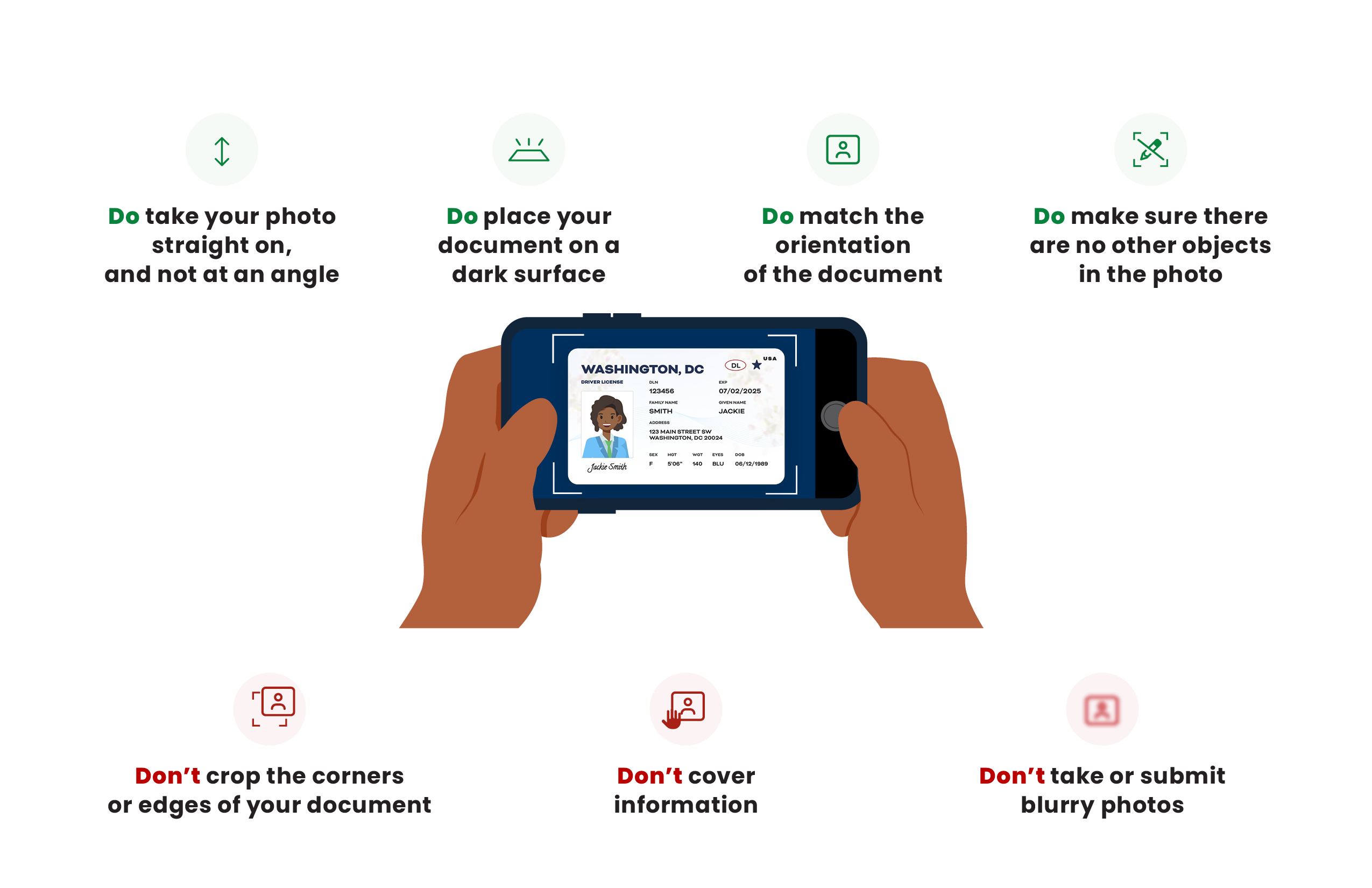 During the upload process, we'll let you know what documents you need to submit, based on:
The partner organization you verify for and
Whether you verify using Self-Service or on a video call with an ID.me Video Chat Agent
Document troubleshooting
4. Reenter your information
If your personal information isn't accepted, enter your information again. Make sure your personal information matches the information from the identity document(s) you submitted. It's important to carefully enter your information. Even minor typos can keep you from getting verified.
Personal information may include your name, home address, phone number, Social Security number, etc.
5. Resubmit your selfie
Selfies get rejected for a variety of reasons, whether you submit them using a smartphone or computer and webcam. Before you try to submit another selfie, review our selfie best practices.
Selfie troubleshooting
6. Attend a video call (if required)
If you have trouble verifying your identity using Self-Service, our self-guided process, you may be prompted to finish verifying on a video call.
The video call process has two parts:
Upload your identity documents – After they're uploaded, we'll review the documents.
Join a live video call with a Video Chat Agent – Present your documents to a live agent so they can compare you to your documents.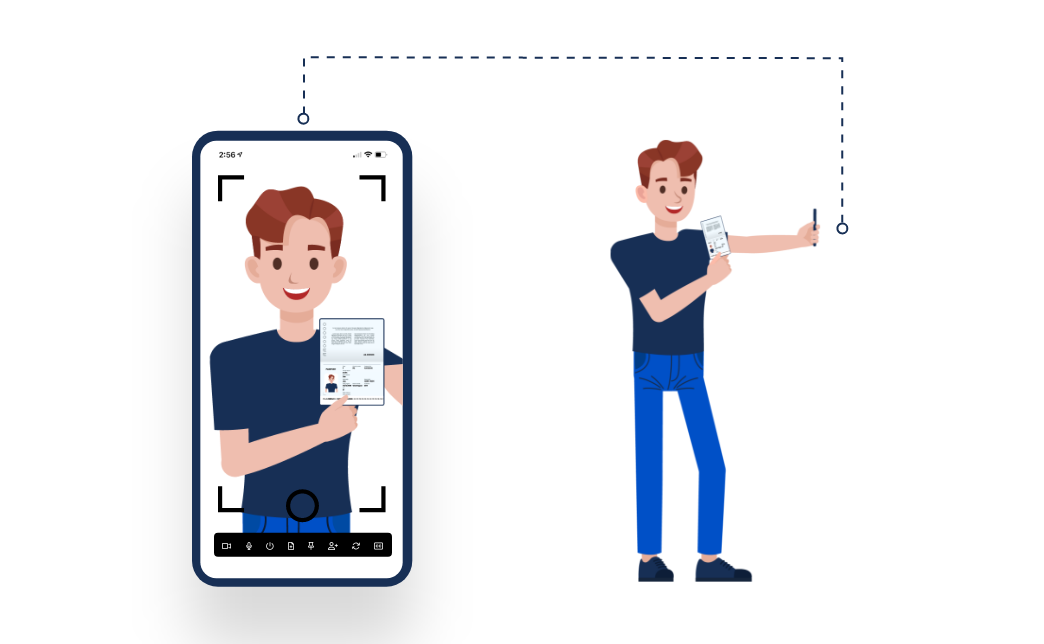 Video call troubleshooting
7. Share your information
Lastly, you get to decide who gets access to your information. At the end of the verification process, you'll need to allow the partner you're verifying for to access the information you submitted.
How you allow consent depends on if you verified using Self-Service or on a video call with a Video Chat Agent:
Self-Service: If you completed your verification but exited the verification before you shared your information, return to the partner you are verifying for and follow the prompts to allow consent.
Video call: If you completed your verification, return to the email you received after your verification call and follow the instructions.
You can always check who you shared your information with and revoke that access at any time.